Sunday, October 23, 2011 at 6:42PM
OMG! I want to be this baby!!
found it here

Go Lions!
Photo by the super talented Meredith
http://www.facebook.com/pages/Photography-by-Meredith-Keith/322297041139173
I will love you forever my little human....
Photo here
http://pinterest.com/pin/10414642858430952/
Little Miracle Man Ezra at his first birthday party
This little man has a heck of a birth story----http://www.birthstoriesondemand.com/medical-intervention/2011/7/18/christeens-birth-of-ezra.html
My bff Pam's baby!!
Pic from Trudy Holtz
http://trudyholtzphotography.com/
Oh I am loving this picture by http://dimplesandcurlsphotography.com/
Seriously my new favorite photographer--> http://www.kimponskyphoto.com/
Awesome!!
Bj took this picture! The artist behind Fairytales photography
www.fairytalesphotographychatham.com
Bff Erin's baby! OMG!!!!
Bff Natalie's daughter Naomi!
Photo by Second Chance Photography
http://www.foreverbygrace.blogspot.com/
I love this adoption photo!
Hannah and her baby!
Bff Shannon's daughter Mary-Jane
Mary-Jane is lying on her mom's wedding dress. How sweet is that?! Adorable!
Hair!!!!
Bff Seodhna's little one! So cute!
Bff Wendy's baby!
Aileen Treawell photography
http://babydreamseattle.blogspot.com
Bff's Stacey's baby!!
http://sweetlovecreates.blogspot.com/
Awwwwww!!!!!!!
and
awwww! I love baby toes!!

Outfit available here
Photographer: http://www.imagesoflove.com/
Crochet http://calleighsclips.blogspot.com/
Click the button: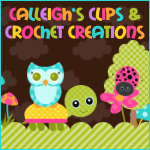 Love the little hat! Sweet!!!
Check out bff photographer Julie Davis here:
http://www.julieadavis.co.uk/jad/Welcome.html
http://www.facebook.com/pages/Art-and-Soul-Photography-by-Angel-Porch/43526862334
OMG baby cuteness!!!! Cupcake!!
http://www.onlinepictureproof.com/babycatcherphotography/home

http://www.etsy.com/shop/MeToYouCrochet
http://www.flickr.com/photos/impossibletask/6048536940/in/photostream/
My bff Jen Priester took this adorable picture! Look at those widdwe wips! awwwe!!
http://www.facebook.com/jenphotography
http://www.kidlantis.com/clothing/cozy-cocoon-football-baby-bunting-set/
I love the football!
http://themcclenahans.blogspot.com/2011/11/firsts-halloween-2011.html

OMG! I love this little Yoda!

Photo Credit by Angeli Lissarragure Hagen of www.lissarragueimages.com
She took this picture for operation Love Reunited www.oplove.org An organization that provides photography for deploying and returning soldiers. Seriously, I'm weeping this is so amazing!
This is my bff Pam's daughter! Pic from Trudy Holtz
http://trudyholtzphotography.com/

http://www.flickr.com/photos/aleciasilva/2071049577/in/set-72157606949401607/
http://www.sweetlovecreates.bigcartel.com/product/hershey-kiss